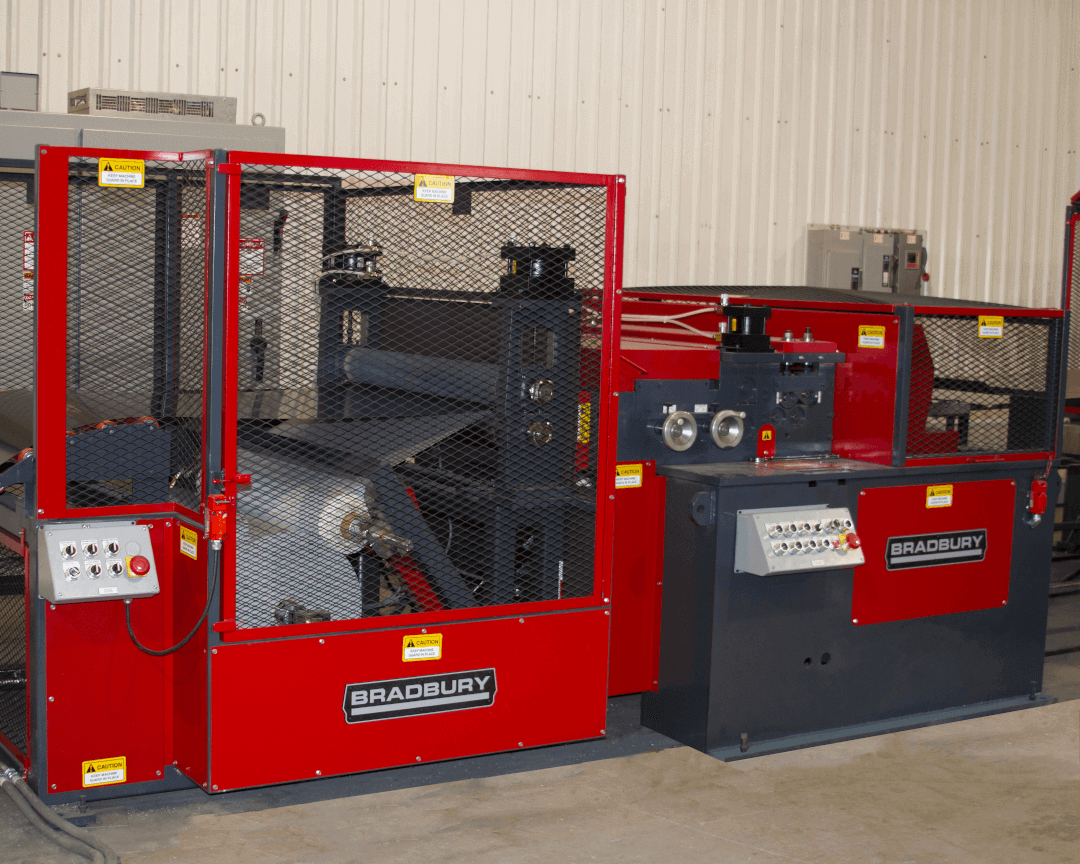 Metal Building panels with felt underlayment applied can look just as good as panels manufactured without. However, it does take some changes in the roll tooling design.
The demand for felt applied metal roof and wall panels is growing, typically used for controlling condensation build up or sometimes used for sound deadening applications. Many manufacturers have tried to apply the felt on their existing panel roll forming lines and have found it can be difficult to produce a panel without major cupping. Usually the overlap and underlap sides of the panel curl up several inches.
Panel issues when felt underlayment is applied and formed with standard tooling
This has caused problems for panel producers with appearance and wavy panels after installation. Manufacturers often try to raise the roll tooling to allow for the additional material thickness, which loses the effective over form needed to keep the panel within specifications.
Bradbury High Speed Underlayment Fixture Before B.O.S.S.™ Shear