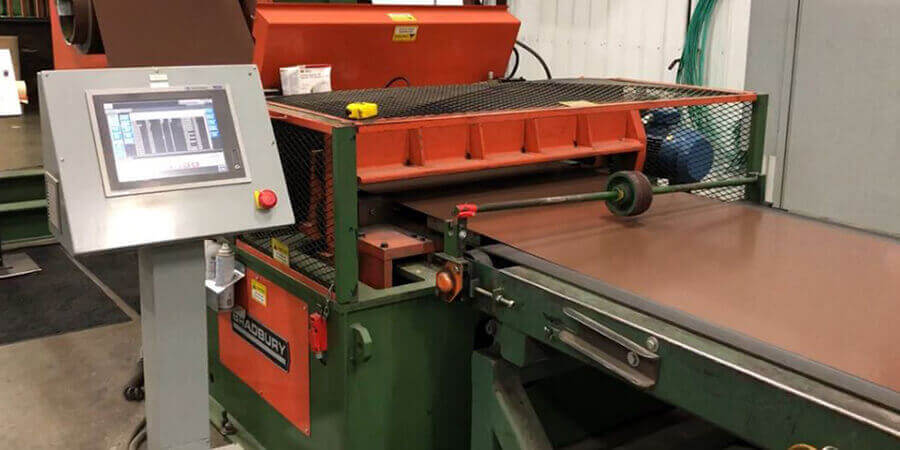 Bradbury has a pre-owned, non-rafted, Double High® Rollformer with B.O.S.S.™ Shear available for purchase.
Contact us for details and pricing!
Bradbury equipment is built to provide decades of durable production. Purchasing our pre-owned machinery allows you to own our quality equipment at a lower price with a quick delivery. Backed by our customer service, you can trust Bradbury pre-owned equipment will provide you years of high production and quality parts.
Specifications for the pre-owned BOSS™ shear and Double High® Rollformer are below.