In addition to updates to our stocking equipment list, the following used items have been added:
Bradbury Zee Purlin Line with front end equipment and punching

Rafted® Conveyor

Rafted® Assembly

Hydraulic Crop Shear

Insulated Panel Book Press
Bradbury's stocking program includes various trim manufacturing equipment and complete roll forming lines available at shortened lead times. To see a complete list of stocking equipment and pricing on used equipment, visit our website here.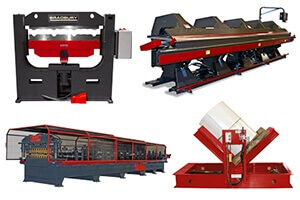 For detailed specifications, photos, and pricing, give us a call at +1.620.345.6394 or click the "contact us" button below.
Bradbury Used and Stocking Equipment Page