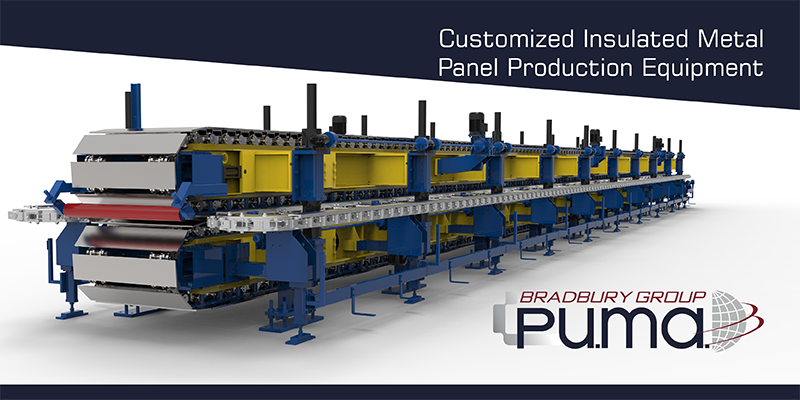 Bradbury Group is a member of the MCA's IMP Alliance.
Check out our spotlight feature on the Metal Construction Association Website.
As a member of the IMP Alliance, Bradbury collaborates with other manufacturers, resellers, and suppliers to promote the benefits of insulated metal panels, advance the use of IMPs in the marketplace, and drive the industry forward.
The Bradbury Group consolidated the manufacturing of its insulated metal panel machinery to its headquarters in Moundridge, KS, making Bradbury the sole USA-based IMP equipment supplier. Bradbury specializes in building continuous and discontinuous equipment to produce metal building insulated panels, roofs, walls, cold-storage panels, garage doors, rigid wall insulation, and partitions. Core materials range from PUR, PIR, EPS, and mineral wool.