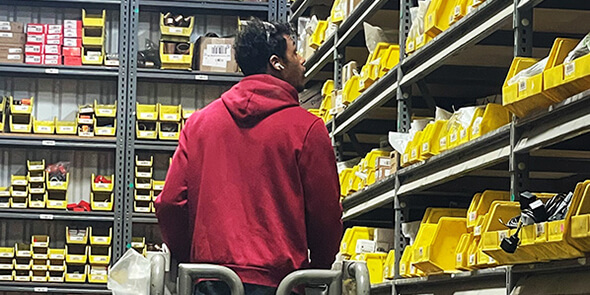 CONTACT BRADBURY TO DISCUSS YOUR SPARE PARTS INVENTORY PLANNING!
The world is experiencing a global supply chain crisis we have not encountered at Bradbury in our 62 years of business. Due to the supply chain crisis, we face price increases and extended lead times for numerous parts. Although we work closely with our vendors to negotiate prices and manage our inventory logistics, the uncontrollable supply chain adversity could impact your business and production schedules should you need replacement parts. As your industry partner, we advise you to contact us to discuss your spare parts inventory planning.
Potentially, all needed items could have extended lead times, but currently, electrical components and hydraulic motors are the most difficult items to get quickly.