The Bradbury Group announces the formation of Bradbury Metal Tile Roofing Solutions LP. This New Zealand based company is formed to serve the metal tile roofing industry worldwide. The company specializes in the manufacturing of equipment to make multiple styles of metal roof tiles and accessories. The company has acquired the hidden fastener tile technology and Intellectual Property of Global Roofing Solutions LTD.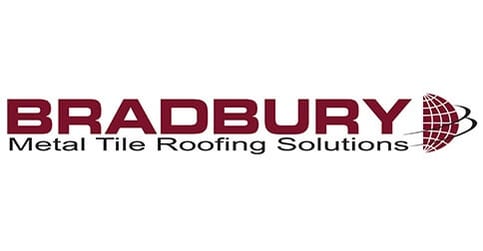 David Cox, President and Chief Operating Officer of The Bradbury Group, stated, "We are pleased to add Bradbury Metal Tile Roofing Solutions LP to our family of companies. This addition will allow us to further expand our roofing equipment offering to this important segment which continues to rapidly gain market share in the USA as well as other parts of the world. We will utilize our global manufacturing footprint to manufacture this line of equipment. Our trained sales staff is equipped to discuss all of your metal tile roofing needs. As global leaders in the manufacture and supply of high quality, technologically advanced equipment for the industries we serve, we are continuously looking for growth opportunities which fit our core competencies. Bradbury Metal Tile Roofing Solutions LP fits this strategy."
The companies of The Bradbury Group are leading manufacturers and worldwide suppliers of roll forming equipment and integrated systems designed for metal-forming and coil-processing applications in a wide range of industries. To see equipment photographs and find additional information about the companies of The Bradbury Group, their individual products, and integrated manufacturing systems, visit www.bradburygroup.com.
For more information about The Bradbury Group of companies visit http://bradburygroup.com/Home/About-Us
If you would like to speak with a Bradbury Group representative call 1.620.345.6394 or click the button below.