The Bradbury Group will be exhibiting at Frame Building Expo 2016 in Indianapolis, Indiana, March 9th through 11th. Stop by and visit with us at booth #527. Stop by to discuss our latest developments in rollforming, trim shop equipment, and other new products from The Bradbury Group.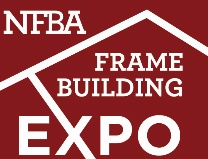 The Bradbury Group of companies serves a broad range of industries. Product lines include a variety of roll formers including panel, purlin, and trim, Bradbury Long Folders, Panther Cub II™ Slitter/Shears, uncoilers, recoilers, hemmers, slitters, portable roll forming equipment, metal tile equipment, gutter machines, continuous and discontinuous insulated panel equipment, embossing and calendaring equipment, and Intelli-Fold®, SII™, and Cobalt™ controls. Control retrofits are available from Beck Automation on all brands of equipment. To learn more about equipment visit www.bradburygroup.com.
If you would like to speak with a representative about our equipment please call 1.620.345.6394 or click the button below.