The Bradbury Group offers a line of roll forming machines that can help take some of the challenges out of manufacturing deep profiled metal building gutters and square downspouts. These profiles are often produced on folders and can be difficult to handle because of the long lengths required. Square downspouts typically get seamed or riveted during a secondary process because it is not a capability of the folder.
The Bradbury Group manufactures blank fed and coil fed gutter and downspout roll formers that can reduce labor while producing a superior quality product at a much more productive rate than traditional trim shop manufacturing methods. Downspout roll formers have an integrated seaming fixture to produce a finished product in a matter of seconds.
Bradbury Group Square Downspout Roll Forming Machine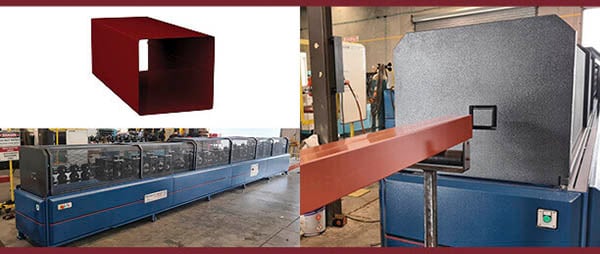 ---
Bradbury Group Sculptured Gutter Machine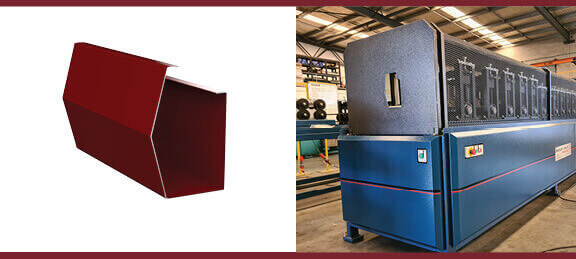 Bradbury Group offers a full line of robust trim shop equipment designed to manufacture tight tolerance metal building trim parts. The Group's trim equipment offering is comprised of multi-profile trim roll formers, hydraulic long folders, slit/CTL lines, recoil lines, hemmers, coil tippers, coil cars, stand-alone sheet slitters, ridge cap benders, and rainwater goods.
Contact us if you would like more information about our line of trim and gutter roll formers. Custom profiles are also available!
+1.620.345.6394