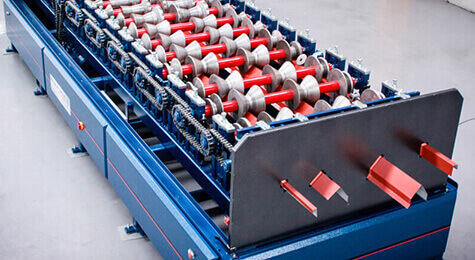 Bradbury Group Australia, a member of The Bradbury Group, looks to future growth and development with the announcement of the following promotion and company new hires.
Mark Osborne transitioned into his new role as General Manager of Bradbury Group Australia. Mark brings over 30 years of experience in engineering to his position. He joined Hilleng International as a Production Manager in 2004 where he was heavily involved in the manufacture of laminated panel equipment for insulated panels, roofs, and walls. In 2010, when Hilleng International and Die-Craft Engineering were acquired by Bradbury to form Bradbury Group Australia (BGA), Mark became Engineering Manager. His duties included conceptual equipment design, customer service and sales, and management of the Bradbury Group Australia design team. As a customer-focused general manager, Mark will lead the direction for continued industry advancement at BGA.
Adrian De La Cruz recently joined the team at Bradbury Group Australia as Senior Sales Engineer. Adrian will work closely with the management team at BGA to drive sales and find new market opportunities. Previously, Adrian worked for Savaria Australia where he was instrumental in introducing the Canadian designed elevators to the Australian building industry. Prior to his time at Savaria, Adrian worked in the sky light industry as a manufacturing engineer and sales consultant, where he was associated with many BGA customers. Adrian has a bachelor's degree in Civil Engineering and approximately 13 years of experience selling metal roofing, steel decking, steel cladding, and other roll formed metal building products.
Pete Kenny joins the BGA team as the company accountant. With a degree in accounting from Queensland University of Technology, he is a CPA with 15 years of knowledge in the manufacturing, mining services, and construction industries. His duties include continuous improvement for BGA, driving cost efficiencies, and providing support to the sales process.