Bradbury introduces the VTR™+plus to its automatic profile setup purlin family line-up.
Features of the VTR™+plus include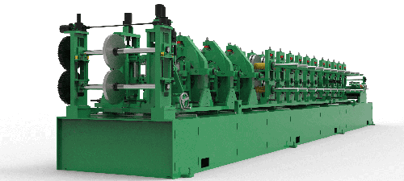 Auto Gauging
Hands Free Thread-up
11 Gauge Max Material Thickness
Automatic Cee to Zee Changeover
Single & Double Slope Eave Capability
Touch Screen Controls - Set up in Seconds
Auto Flare Fixtures Control End Flare on the Fly
Flexible Press System with Punch Anywhere Cee Frames
The VTR™+plus features auto gauging, hands free thread-up,11 gauge maximum material thickness, automatic cee to zee changeover, single and double slope eave capability, touch screen controls allowing set up in seconds, auto flare fixtures to control end flare on the fly, and a flexible press system with servo controlled, punch anywhere cee frames.
The Bradbury Group manufactures purlin lines for multiple production requirements and investment levels. Purlin line models from The Bradbury Group include the Hayes QC300™, the Bradbury VTR™, the Bradbury VTR™+plus, and the Bradbury QTR™ which range from a semi-manual changeover system to a fully automatic changeover system with 8 gauge material capacity, 24" web width capability, auto nesting, and purlin stacking.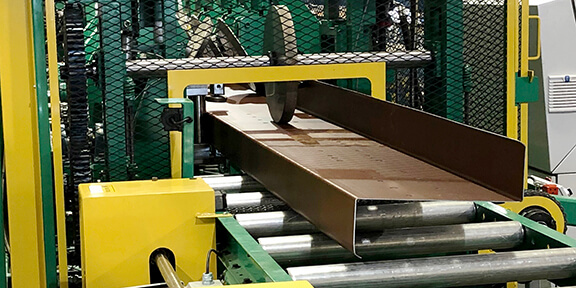 Our representatives are available to consult with you and find the best solution for your manufacturing requirements.