Bradbury Metal Tile Roofing Solutions (BMTRS) welcomes Justin Pressnall to the USA Sales Team!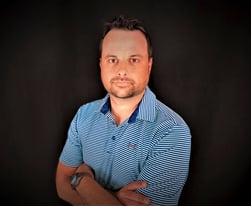 Justin will work with Lance Eagle, Business Development Sales Manager at BMTRS, in the development of marketing and sales for the North American market. He will handle inquiries and sales for metal tile
production lines in the USA and Canada. Justin will remain on the Bradbury sales team, focusing on the metal building and steel
framing industries.
Justin has been a part of The Bradbury Group since 2006. He began in the shop as a Machine Operator at Group Headquarters in Moundridge, KS. He quickly progressed to the Production Planning Department where he was a Planner/Scheduler for six years before being promoted to Master Scheduler. Justin held that role for another three years before transitioning to the Sales Department in 2017 where he became a Technical Sales Leader.
Justin says, "I am very excited to be working with the BMTRS team and look forward to expanding this product line into the US market."
We are eager to see Justin's contributions in his new role and confident that he will be able to serve our customers in this new market with his industry knowledge, positive attitude and continued customer commitment.
The Bradbury Group of companies take a very proactive approach to engineering and manufacturing quality equipment and supporting your investment with exemplary service. We want to help your equipment maintain top performance production.
To learn more about our company and the equipment and services we have to offer visit bradburygroup.com