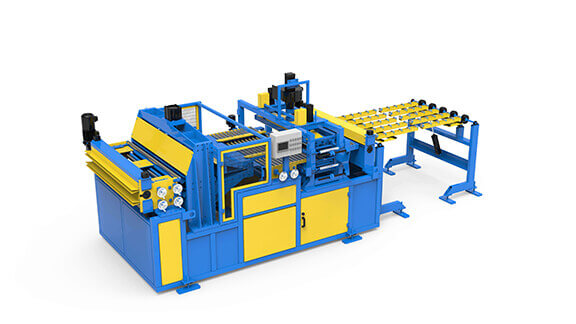 The Bradbury Coil Joining Unit Keeps Your IMP Production Running
A continuous sandwich panel line needs to run production non-stop even during a coil change. If a continuous line stops during production, it can result in several meters of scrap panel and wasted time. By utilizing a Bradbury automated coil joining unit and four uncoilers, a Bradbury continuous insulated metal panel line automatically joins coils together for uninterrupted manufacturing of panels.
How does the coil joining process work? As the coil in process is depleted, the new coil is fed directly to the trail end of the leading coil.