The Bradbury Group is pleased to announce Jerry Graber has been promoted to Vice President Manufacturing. Jerry has been employed by Bradbury since 1981, serving as Senior Manager Manufacturing for the past 18 years. He has been instrumental in growing our manufacturing operations and his team leadership and led initiatives including implementing a continuous improvement process and inventory reduction via the use of Kanban as well as implementation of Theory of Constraints, 5S and Lean Manufacturing. In his new role Jerry will be continue to be responsible for all manufacturing operations at our group headquarters and take on the additional responsibility for global manufacturing alignment to help us achieve and maximize use of our global manufacturing footprint and combined global purchasing relationships.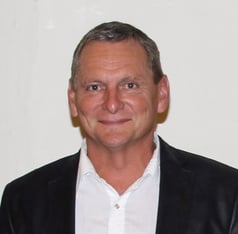 The companies of The Bradbury Group are leading manufacturers and worldwide suppliers of roll forming and coil processing equipment for a wide range of industries.
For more information about The Bradbury Group of companies visit http://bradburygroup.com/
If you would like to speak with a Bradbury Group representative call 1.620.345.6394 or click the button below.