The Bradbury Co., Inc. announces the hiring of Steve Baker to the Group's coil processing and leveling team. Steve comes with a 20 year plus background in this industry. His experience involves cut-to-length lines, slitting lines, galvanizing and paint lines as well as push/pull pickle lines. His primary responsibilities include selling Bradbury and Athader CTL, leveling and slitting equipment in the USA and Canada.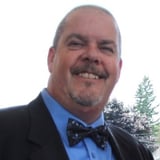 The Bradbury Group has a complete line of entry equipment, leveling machines, hydraulic, mechanical, flying and rotary shears, surface critical lines capable of processing bright finish and stainless steel, as well as stacking and material handling solutions. The videos below show Athader's Slitting Lines and Bradbury's Cut-to-Length Lines.
For more information on Bradbury Coil Processing Equipment, visit http://bradburygroup.com/Products/Coil-Processing-Equipment
If you would like to speak with a representative about a new coil processing line call 1.620.345.6394 or click the button below.