The Bradbury Group customer service capabilities expand by adding two support technicians in Latin America. Mario Cabrera is based out of Monterrey, Mexico and has over 30 years of mechanical, electrical, PLC, drives, and hydraulic experience on Bradbury equipment. Mario is available to work on all Bradbury Group equipment and has full access to Bradbury original equipment specifications.
Alejandro Hernandez is also based out of Monterrey, Mexico and has 24 years of industry experience with 15 of those working with Bradbury equipment. He has a Masters degree in Electrical Engineering.
Justin Graber, Customer Service Manager, states, "Mexico and Latin America have been emerging areas for The Bradbury Group in the past number of years. Our goal is to provide service close to our customers and the demands of their production. By placing two support technicians in Monterrey, we now have the ability to rapidly respond to the needs of our customers."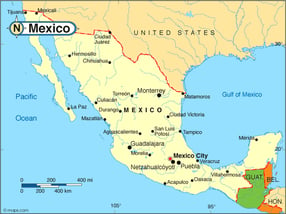 For more details or to contact a Latin American Customer Service Representative visit http://bradburygroup.com/Technical-Support/Contact-Customer-Service.