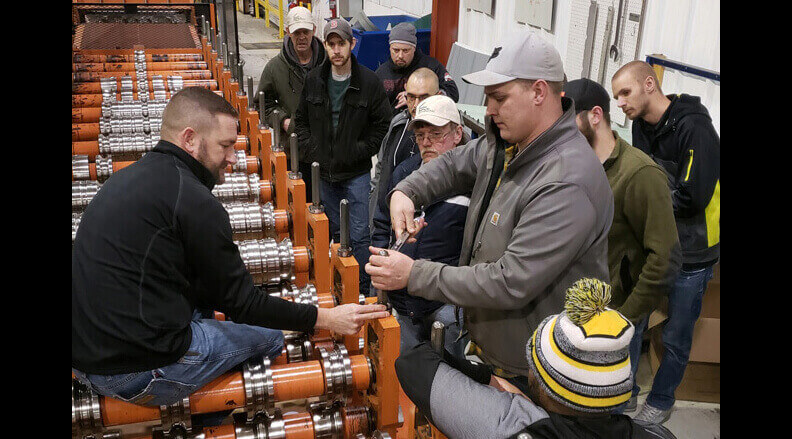 Our roll tooling training course includes classroom instruction and hands on training!
You've invested in Bradbury roll forming equipment for maximum production at your facility, so why not invest in your employees with roll tooling training from an industry expert? At Bradbury, we believe in investing in our people and our processes. This commitment extends to our customers.
Ron Dies, Bradbury Technical Training Director & Preventative Maintenance, will instruct and guide your employees during a full day of technical roll tooling training. With nearly 20 years of direct experience with Bradbury equipment, Ron has a vast amount of knowledge to share with you regarding equipment install, maintenance, line operation, and more.