The Bradbury Co., Inc. announces Nic Nixon as Technical Sales Engineer for the Coil Processing & Leveling industry. Nic graduated from Kansas State University with a B.S. in Mechanical Engineering. Before joining The Bradbury Co., Inc.,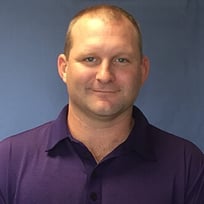 Nic Nixon, Bradbury Technical Sales Engineer
Nic worked for a mid west plastics equipment manufacturer as an Engineer / Sales Engineer for approximately 16 years. His extensive background in CAD, technical engineering, and process engineering will be beneficial to the Bradbury sales team and customers.
The companies of The Bradbury Group are leading manufacturers and worldwide suppliers of roll forming and coil processing equipment for a wide range of industries.
For more information about The Bradbury Group of companies visit http://bradburygroup.com
If you would like to speak with a Bradbury Group representative call 1.620.345.6394 or click the button below.