Moundridge, KS – The Bradbury Co., Inc., serving as the world headquarters for the global group of companies known as The Bradbury Group, hosted a Manufacturing Day Open House on Thursday, October 4. According to the Manufacturing Day® website, www.mfgday.com, "Manufacturing Day® is a celebration of modern manufacturing meant to inspire the next generation of manufacturers and occurs on the first Friday in October."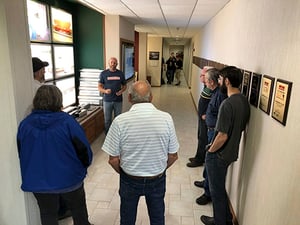 Bradbury had the honor of show-casing our world-class facility and modern technology to approximately 183 students from local high schools and technical colleges, and 117 public attendees. In addition, forty Bradbury retirees attended the Open House to see the advancements that have taken place in our day to day operations. Our Open House allowed us to share what we do at Bradbury - We design and manufacture the equipment that our customers use to produce products for many different industries including steel framing, coil processing, metal building, automotive, grain bin, garage door, insulated panel, and more.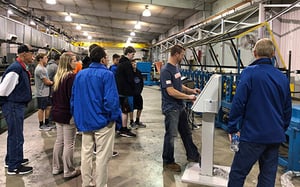 Bradbury employees led group tours covering our manufacturing progression from concept to engineering design, fabrication, assembly, and testing. Attendees viewed our fabrication shop, housing approximately 60 various CNC machines, where we fabricate the major components required for the assembly of Bradbury equipment. Our Doosan lathe, which holds parts from 200" long to 30" in diameter, our induction heat treat center, our new robotic welding cell, and our high definition plasma torch were all highlights. Tour groups walked through our assembly area, where Bradbury custom-made machines are built, and watched several roll forming lines running product for various industries.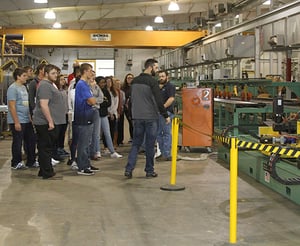 Our Career Center was a huge success. Students visited demonstrative stations to learn more about the array of career opportunities in a manufacturing business: accounting, machining, customer service, assembly, welding, production services, marketing, and many more! We had employee representatives from each Bradbury department available to discuss specific careers and the skills that are needed to be successful in that position. Several technical colleges had displays with people on-hand to talk to students about the educational path needed to succeed in specific careers. We are proud to support and inspire the future generation of manufacturing, to showcase the high-tech manufacturing of today, and share what we do at Bradbury with our communities.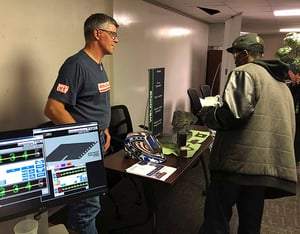 Keep up to Date by subscribing to our updates.....you choose how often you get emails