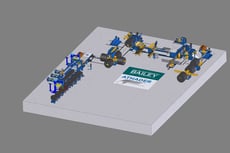 Bailey Metal Products Ltd. and Athader S.L., a member of The Bradbury Group®, are pleased to announce Bailey Metal Products has purchased a High Strength Slitting Line from Athader. The line will be installed in Bailey's new manufacturing facility in Surrey, British Columbia, and will have the capability of slitting 0.135" x 62" x 60,000 lbs. coils and includes a high-speed packaging line. The line will feature state-of-the-art automation, including double eccentric slitter heads and loop doubler for precise slit edge tolerances and a highly automated slit coil packaging line.
Whether you are looking for a complete coil processing, slitting, or multi-blanking line, The Bradbury Group®, combining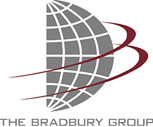 the expertise of The Bradbury Co., Inc. and Athader S.L., has your solution for lean manufacturing, scrap reduction, and increased efficiency. We have a complete line of entry equipment, world-class leveling machines, hydraulic, mechanical, flying and rotary shears, as well as stacking and material handling solutions that will change your bottom line. We offer surface critical lines capable of processing bright finish and stainless steel. Experience The Bradbury Group advantage by joining the hundreds of global companies that profit from Bradbury equipment and service.
Call us to find out how Bradbury's innovative technology can work for you!
Call +1.620.345.6394