MRI Steel Framing, located in Gary, IN, recently added a Bradbury AM400™ structural roll forming line to its line-up of manufacturing equipment. The Bradbury AM400™ is engineered to efficiently manufacture the highest quality commercial structural metal framing products in the building industry.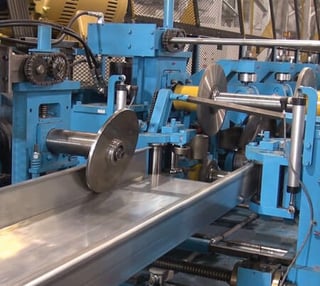 Able to produce roll formed steel framing products up to 10-gauge thickness, and capable of producing a 16" web, 4" flange stud, and a 4" leg track, the AM400™ gives MRI a competitive advantage in the steel framing market. "This machine has provided optimal performance since the initial deployment. We hit the ground running; producing superior parts with minimal scrap. I am confident we will continue to grow our business in the industry with the reliability and durability of this Bradbury line," stated Mark Krzyszton, Vice-President, Operations & General Manager for MRI Steel Framing.
"What sets MRI apart from many of its competitors is its loyalty to traditional gauge products and the personal service given to its customers," said Scott Richardson, Vice President of Sales and Purchasing. "Architects are increasingly specifying stronger and more robust building materials and MRI meets or exceeds those needs with our new Bradbury AM400™ line."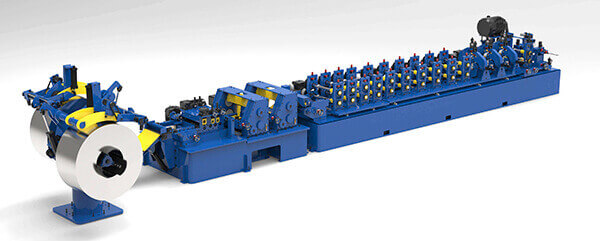 AM400™ Structural Steel Framing Roll forming Line
To learn more about Bradbury steel framing equipment, visit the Bradbury Structural Steel Framing products web page.