Hayes International, located in Rotorua, New Zealand, announces its new Automated Purlin Stacker. The stacker is capable of stacking six parts per minute including Cee, Zee, U, Single and Double Slope Eave, and Angle profiles.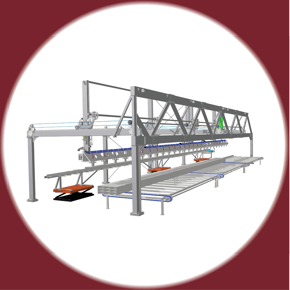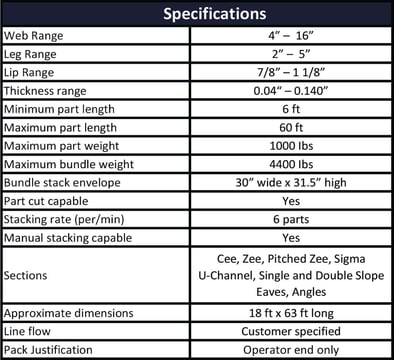 Supporting part lengths from 6 to 60 feet, and web widths between 4 and 16 inches, the stacker can be
operated manually or in full auto mode. With a bundle stack envelope of 30"wide x 31.5" high, the stacker has a maximum bundle weight capacity of 4,400 pounds. As demonstrated in the video below, the stacker removes parts off of the exit table and stacks them in the required configuration on the bundle table ready for strapping and removal.
Hayes International, a member of The Bradbury Group, is a top manufacturer of roll forming equipment with markets in more than 80 countries worldwide. Hayes manufactures roll formers, folders, and a number of accessories such as drop tables, uncoilers, coil cars, and stackers.