Custom Rollforming Corp, a member of The Bradbury Group, continues to look forward - planning a path to best serve our expanding customer base. We are happy to announce a transition in leadership at CRC. Working together, this team will position us for the future.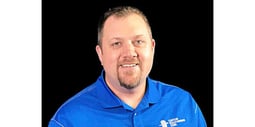 Bryan Smith, a graduate of Kansas State University with a bachelor's in mechanical engineering, will step into his new role as General Manager of CRC beginning July 1. He will set the vision and direction for future growth. Bryan has been with CRC for the past six months as the National Sales Director, focusing on sales growth and familiarizing himself with our operations. Prior to joining CRC, Bryan worked for 15 years at Titan Trailer Mfg. in Waterville, KS. Beginning his career as a design engineer, he spent the last 13 years as production manager where he was involved with customer service and all aspects of daily manufacturing management.
As the current General Manager, Stan Bruce, transitions toward retirement, he will continue his career as a management advisor and mentor to Bryan. Specifically, he will focus on plant management and staff development, while making improvements in the manufacturing processes. Stan joined our Group in 1995, working at The Bradbury Co., Inc. for several years as a project manager. He then moved to Marion Die & Fixture where he served as assistant general manager. Stan moved to CRC in operations where he improved quality control and production scheduling and ultimately became the GM in 2007. He brings a wealth of knowledge to his advisor role.
CRC, founded in 1959, is a custom roll form company which houses ten Bradbury roll forming lines in 51,000 square feet of manufacturing space and serves a variety of industries. Equipped to handle a wide variety of roll forming, punching, and notching operations efficiently and economically, CRC can produce simple to complex roll form shapes from 20 gauge to ½" thick. To learn more about CRC, watch the video below, visit customrollformingcorp.com or call (+1) 620.345.2821.
Custom Roll Forming Corporation Corporate Video
We look forward to the opportunity to work with you!