Custom Rollforming Corp., located in Moundridge, KS, is a custom roll form company which houses ten Bradbury roll forming lines in 51,000 square feet of manufacturing space and serves a variety of industries including agriculture, transportation, solar, and construction. Equipped to handle a wide variety of roll forming operations efficiently and economically, CRC can produce your simple or complex roll form shapes.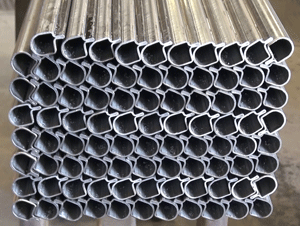 Production of consistently accurate roll formed parts begins with expert engineering and design assistance. As a member of The Bradbury Group, the synergy between CRC and the other Bradbury Group companies has benefited clients for over 50 years. Tooling is designed in-house by knowledgeable engineers using the latest CAD technology and is manufactured to exact specifications. CRC will store and maintain your tooling free of charge. If your tooling ever requires repair or replacement, CRC will take care of it.
The CRC team will evaluate your requirements and develop an optimized production schedule that saves you time and money. CRC reviews production practices to comply with the latest industrial quality control standards and programs; adhering to project specific criteria requested by the clients.
View the new website at http://customrollformingcorp.com and the video below to see what Custom Rollforming Corp. has to offer.
Contact CRC today! Discover how they can offer you a personalized plan, accurate roll formed parts, and a production schedule to save you time and money!