Bradbury announces the promotion of Ben Schmidt to Industry Sales Manager. He has been with Bradbury for 14 years, serving as Industry Sales Leader since 2015. In this new role Ben will lead a team to manage all facets of sales and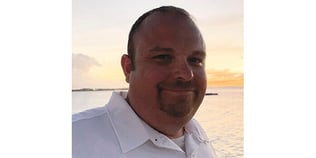 customer relationships in the Metal Building, Decking and Trim Shop industries as well as speak directly into equipment Research and Development. Ben will work closely with Ryan Durst - Bradbury President, Matt Werner - Senior Manager Inside Sales and Global Marketing, and Greg Smith – Vice President R&D Engineering & Market Development.
"Ben has consistently proven his ability to sell into multiple industries and build personal connections and relationships. He has a deep understanding of customer requirements and technical industry needs. We are very pleased to promote him to this leadership role," commented Ryan Durst.
The Bradbury Co., Inc., celebrating 60 years of growth and innovation, is a global leader in the design and manufacture of roll forming and coil processing equipment. At Bradbury we take a very proactive team approach to engineering and manufacturing quality equipment and supporting our customer's investment with exemplary service. To learn more about our company and the equipment we have to offer visit bradburygroup.com. Call us at 1+620.345.6394 or email us at bradbury@bradburygroup.com. One Bradbury Group – working for you.
Call +1.620.345.6394