The Bradbury Group has entered into a strategic alliance with LaserCoil Technologies LLC (Napoleon, OH). Through this agreement both companies will promote turnkey coil fed laser blanking solutions to their traditional markets.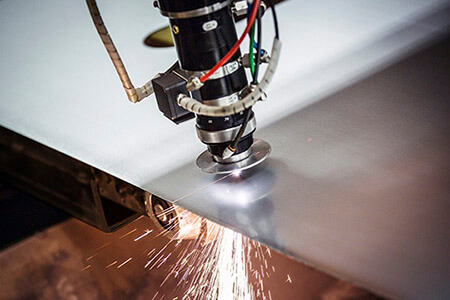 "Adding laser blanking to our capability is a great extension of our product offering," said Bradbury Vice President of Sales and Marketing Ryan Durst. "We are excited to offer our customers this level of flexibility in producing high quality blanks."
"The strength of Bradbury's sales team, the breadth of its product offering and the precision of its leveler technology makes this relationship an excellent way to expand LaserCoil's blanking solution into new markets," commented Jay Finn, LaserCoil Technologies general manager and chief technical officer.
Offering a unique and patented approach to laser cutting of blanks from coil, LaserCoil systems provide a fast and flexible approach to blanking that is well-suited for production environments that run multiple blank profiles and materials for high volume production. The systems can process a wide variety of coil material and cut a variety of shapes and thicknesses, in coil up to 2m wide at any length.
For more information on this approach to coil processing and metal forming applications for a wide range of industries, contact us by calling +1.620.345.6394 or by clicking the link below to submit a contact request.