When Randall Metals Corporation needed a new high-speed production slitting line, they knew they wanted the most technologically advanced, safe, and efficient line available. Flexibility and serviceability were also top requirements. After researching the options, Randall Metals purchased an Athader slitting line.
Robert Zimmerman, Randall Metals Corporation Operations Manager, stated, "Working with the Athader engineers was a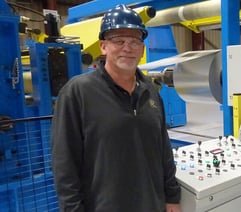 pleasure. They were willing to build the line to our specifications, even designing and building equipment features not previously done. We worked with Athader engineers designing the line specifically for our requirements, providing an advantage we didn't get with other manufacturers. Others were trying to sell a 'cookie cutter' design. Athader is more than a problem solver; they are true 'solutionists.' In the end, this turned out to be an excellent decision for Randall Metals Corporation all the way around. Not only did we purchase one of the most state-of-the-art slitting lines in the industry, but we partnered with one of the very best manufacturing companies as well. As a growing organization with ongoing plans to expand and diversify, we have complete confidence that our relationship with Athader will grow along with us."
Randall Metals Corporation, the largest tin mill service center in the United States, will be a featured company tour during the FMA (Fabricators & Manufacturers Association) Coil Processing Workshop in October. If you plan to attend, you can view the Athader slitting line in action.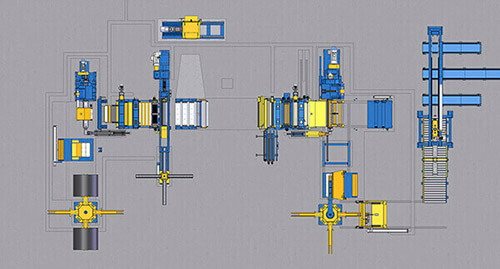 The Bradbury Group provides lean manufacturing, scrap reduction, and increased efficiency with advanced slitting lines, cut-to-length lines, and strapping and packaging solutions. We offer a complete line of entry equipment, the patented Bradbury e-drive® leveler, stretch levelers, hydraulic shears, mechanical shears, flying shears, rotary shears, and material handling solutions that will change your bottom line.
Contact us to discuss your coil processing equipment requirements!
Call +1.620.345.6394