The Bradbury Co., Inc. received a new testimonial from Tri County Metal Sales, LLC.
Darrell Meador stated, "Quality and service are excellent. It's very important to our business to have the response from Bradbury like we get. Parts are delivered to us in a timely manner and your tech has treated us with outstanding service and professionalism."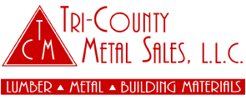 For more Bradbury Testimonials visit http://bradburygroup.com/Testimonials
If you would like to speak with a representative call 1.620.345.6394 or click the button below.