In 2020, the Inaugural Class of Bradbury's Leadership Development Program completed their coursework. In March and April of 2021, two additional groups celebrated their graduation.
Through the program, the classes strengthened the participants' knowledge of leadership principles that are central to the Bradbury Group's Vision, Mission and Values & Beliefs.
Group 2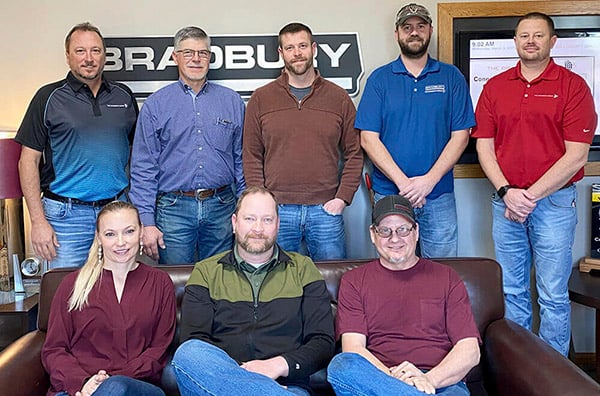 Pictured back row left to right - David Cox - CEO, Tim Goossen - Weld Team Leader, Daniel Hastings - Equipment Maintenance Supervisor, Daniel Borgen - Test Team Leader, Jerod Larson - Customer Service Team Leader
Pictured front row left to right - Maria Pressnall - HR Director, Nick Meier - Plant 3 Team Leader, Perry Roberts - Assembly Team Leader
Group 3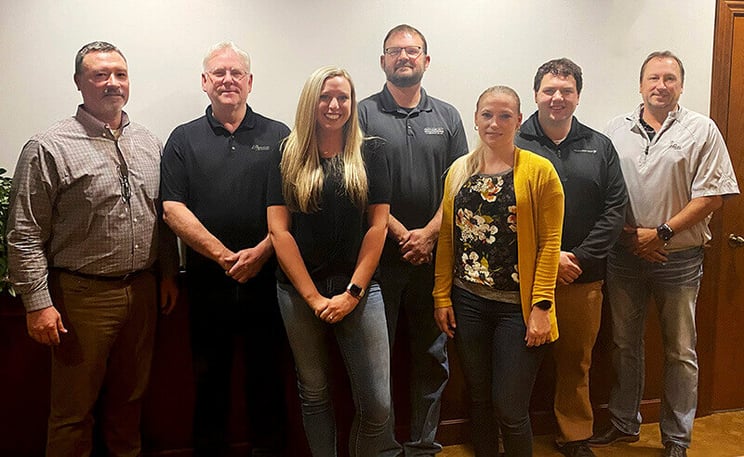 Pictured left to right - Ryan Durst - President, Mike Unruh - Production Manager, Jessica Reed - Lead Accountant, Gary Janzen - Mechanical Engineering Manager, Maria Pressnall - HR Director, Jamie Wollenberg - Sr. Project Engineer - R&D, David Cox - CEO
Within our third group, we were able to include participants from Hayes International in Rotorua, New Zealand. During the pandemic, the increased use of virtual meetings made it simple to see how easy it would be to include employees from our Group companies. Even with the different time zones, we were able to arrange for everyone to feel like they were in the same meeting room. Josh Beck, Hayes Technical Sales Leader based in St. Louis, MO was also able to join (not pictured).
Hayes International

Pictured left to right - Juan Fourie - Machine Shop Foreman, Troy Harris - Tooling Engineer, Ben Finucane - Sales
Congratulations to these teams! We're excited to continue to extend our reach of leadership teachings to even more Group Companies with the next classes.