The Bradbury Co., Inc. received a new testimonial from Knight Wall Systems.
Kenn Wittenberg stated, "Knight Wall Systems is a family owned west coast manufacturer of engineered rainscreen wall systems. Since we were new to the world of roll forming, we conducted a long extensive search of equipment manufacturers who could develop the custom equipment needed to meet our specific demands & requirements. After completing our long search we only discovered a few that could produce the equipment line we were looking for. With many detailed conversations and plant visits, we finally chose Bradbury. We did this for many reasons naming a few which include the high degree of quality, their professionalism, and the value they bring to the table. Ultimately for us we have a sense of security knowing we have a solid American made roll forming line that has been supported and backed every step of the way! We would recommend Bradbury to any customer looking for a top notch quality machine that will produce a superior product to their competitors. We now are moving confidently forward knowing we have a solid piece of equipment that will help take us to the next level!"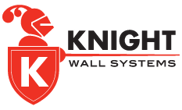 For more Bradbury Testimonials visit http://bradburygroup.com/Testimonials
If you would like to speak with a representative call 1.620.345.6394 or click the button below.