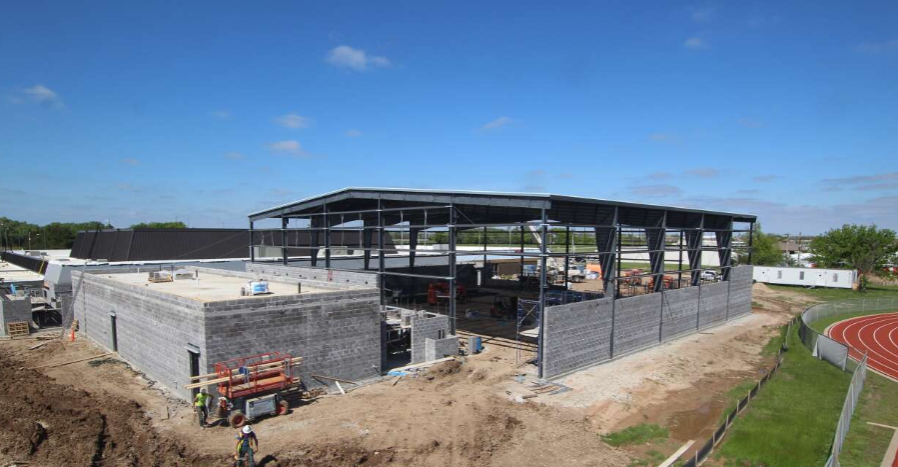 Construction crews have been hard at work building a new gymnasium, storm shelter and updating the interior and exterior of the facilities at Moundridge USD 423 schools after passing a bond issue (view time lapse here). With Company headquarters located in Moundridge, KS, this project hits close to home for many of The Bradbury Group's employees.
The Bradbury Group has called Moundridge home for more than 60 years. As the world leader in Coil Processing and Roll Forming Solutions, Bradbury employees pride themselves on making top of the line equipment for our customers, which in turn make products you use and see every day.
Upon taking a closer look at the materials used in the school bond project, employees were delighted to see components in use from Bradbury's customer base.